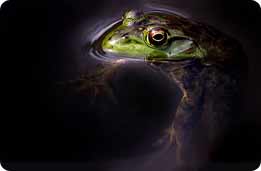 Terms & Conditions
By accessing and using the Koyu website, koyumatcha.com, you are agreeing to be legally bound by these Terms of Use. By using this website, you represent that you agree to abide by the following Terms of Use. If any of these terms are unacceptable to you, you may not access this website until agreement has been reached between you and Koyu Matcha as to the applicable terms of use. The terms "you" and "User" refer to anyone who accesses the Koyu Matcha website.
As you browse through the Koyu Matcha website you may access other websites that are subject to different terms of use. When you use those sites, you will be legally bound by the specific terms of use posted on such sites. If there is a conflict between these Terms of Use and the other terms of use, the other terms of use will govern with respect to use of such pages.
Koyu Matcha may change these Terms of Use at any time without notice. Changes will be posted at koyumatcha.com under "Terms of Use". Your use of the website after any changes have been posted will constitute your agreement to the modified Terms of Use and all of the changes. Koyu Matcha hereby grants you a non-exclusive, non-transferable, limited license to access and use the website for the fees, if applicable, and under the terms set forth below.
The website and the content, including, but not limited to, text, data, reports, ratings and other opinions, images, photos, graphics, graphs, charts, animations and video (the "Content"), displayed on the website, may be used only for your personal and non-commercial use. Except as otherwise permitted under these Terms of Use, you agree not to copy, reproduce, modify, create derivative works from, or store any Content, in whole or in part, from the website or to display, perform, publish, distribute, transmit, broadcast or circulate any Content to anyone, or for any commercial purpose, without the express prior written consent of Koyu Matcha.
The Content is the property of Koyu Matcha or its licensors, and is protected by copyright and other intellectual property laws. All trade names, trademarks, service marks and other product and service names and logos on the website and within the Content are proprietary to their respective owners and are protected by applicable trademark and copyright laws. Any of the trademarks, service marks or logos (collectively, the "Marks") displayed on the website may be registered or unregistered marks of Koyu Matcha or others. Nothing contained on this website should be construed as granting any license or right to use any of the Marks displayed on the website without the express written permission of Koyu Matcha or a third party owner of such Marks. Any unauthorized uses of the Marks or any other Content are strictly prohibited.
You may, on an occasional and irregular basis, reproduce, distribute, display or transmit an insubstantial portion of Content, for a non-commercial purpose and without charge, to a limited number of individuals, provided you include all copyright and other proprietary rights notices with such portion of the Content in the same form in which the notices appear on the website, the original source attribution, and the phrase "Used with permission from koyumatcha.com, a website of Koyu Matcha".
You are entirely liable for activities conducted by you or anyone else in connection with your browsing and use of the website. If you are dissatisfied with the Content or the website or with these Terms of Use, your sole and exclusive remedy is to stop using the Content and the website. Koyu Matcha will not pay you any damages in connection with your browsing or use of the website.
This Agreement will continue until terminated by either Koyu Matcha or you. Either party can terminate the Agreement by notifying the other party by telephone or electronic mail of the decision to terminate. Koyu Matcha may discontinue or change the Koyu Matcha website, or its availability to you, at any time.
This Agreement constitutes the entire agreement between the parties relating to the Koyu Matcha website and supersedes any and all other agreements, oral or in writing, with respect to the Koyu Matcha website. The failure of Koyu Matcha to insist upon strict compliance with any term of this Agreement shall not be construed as a waiver with regard to any subsequent failure to comply with such term or provision. This Agreement is personal to you, and you may not assign your rights or obligations to anyone. If any provision in this Agreement is invalid or unenforceable under applicable law, the remaining provisions will continue in full force and effect. This Agreement, your rights and obligations, and all actions contemplated by this Agreement shall be governed by the laws of the Republic of Ireland. All rights not expressly granted herein are reserved.