Find Koyu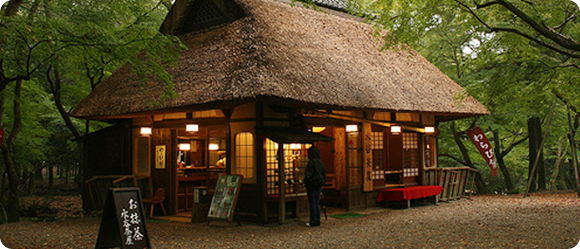 Buy Koyu matcha in Ireland and the UK
Koyu Matcha is delighted to bring matcha green tea to a cafe or store near you. At the moment we are mainly to be found in Ireland and the UK, especially Dublin and London but we hope to have Koyu products in a location near you soon, no matter what part of the world you live in. Why not tell your local health shop, restaurant or cafe owner about Koyu Matcha. When something is this good, you can't keep it to yourself.
Want to order a matcha latte in a nice cafe?
Dublin

Bald Barista, Aungier St, Dublin 2
Kaph, Drury St, Dublin 2
Bear Market, Pembroke St, Dublin 2
Good Food Store, Georges St, Dublin 2
Accents, Stephens St, Dublin 2
KC Peaches Nassau St
KC Peaches Dame St
KC Peaches Stephens Green
KC Peaches, Pearse St,
Il Valentino, Pearse St, Grand Canal Dock, Dublin 4
The Art of Eating, Dun Laoghaire
Ernestos, Rathmines
Listons, Camden St Dublin 2
The Punnet Health Store, Glasthule, Co. Dublin
Cafe Divino, Mount Merrion
Cappucinos, Wexford Town
Traders Coffee, Drogheda
Want to buy Koyu Matcha Green Tea in store?
Ireland

Dublin

The Art of Eating, Dun Laoghaire, Co. Dublin
The Food Room, 46 Clontarf Rd, Clontarf
Down to Earth, Georges St, Dublin 2
Nutri, Georges St Arcade, Dublin 2
Restore Healthfoods, Camden St, Dublin 2
The Punnet Health Store, Glasthule
Nourish, 16 Wicklow St, Dublin 2
Nourish, Liffey St, Dublin 1
Nourish, GPO Arcade, Dublin 1
Nourish, Nutgrove SC, Rathfarnham, Dublin 14
Nourish, Omni SC, Santry, Dublin 9
The Hopsack, Swan SC, Rathmines, Dublin 6
The Health Store, Unit 34, Liffey Valley SC, Dublin 22
The Health Store, Unit 26, Pavillions SC, Swords, Co. Dublin
The Health Store, Blanchardstown SC, Dublin 15
The Health Store, Unit 15, Dundrum SC, Dublin 16
The Health Store, Unit 17, Frascati SC, Blackrock, Co. Dublin
The Health Store, Unit 115, The Square SC, Tallaght, Dublin 24

Carlow

Alive and Well, Carlow Shopping Centre, Kennedy Avenue, Carlow

Cavan

Back to Nature, Main St, Cavan
Hazels Health Store, Virginia Shopping Centre, Virginia

Cork

Here's Health, Patrick St, Cork City
Here's Health, Douglas Court Shopping Centre, Cork City
An Tobairin, Bandon
Well and Good, Coolbawn, Midleton
Cornucopia, South Square, Macroom
Loop de Loop, Castletownbere
The Quay Coop, Sullivans Quay, Cork City
Health & Vitality, Market St, Cork City

Clare

Meanwell Wholefoods, Parnell St Car Park, Ennis
Meanwell Wholefoods, Vandeleur St, Kilrush

Galway

Healthwise, Lower Abbeygate Street, Galway city
Evergreen, 1 Mainguard St, Galway City
Evergreen, Galway Shopping Centre, Galway City
Evergreen, Westside SC, Galway City
Evergreen, Barna, Co. Galway
Evergreen, Moycullen
Evergreen, Oranmore
Healing Harvest, Kinvara
The Health Store, Briarshill, Galway

Kerry

Cois Cuain Gifts, Portmagee
Horans Healthstore, 55 William Street, Listowel
Horans Healthstore, No. 1 Lower Rock Street, Tralee
Horans Healthstore, Beach Road, Killarney
The Pantry, Henry St, Kenmare
The Aquarian, Main St., Caherciveen
Seancara, Abbey Court, Tralee
Seancara, Ballyseedy, Tralee
Milltown Organic Store, Milltown
Re Nua, Main St, Dingle

Kildare

Nature's Options, Main St, Newbridge.
Healthy Living, 54 Leinster St, Athy.

Kilkenny

The Good Earth, 43 Kieran St, Kilkenny City
The Good Earth, Newpark S.C. Kilkenny City
The Little Green Grocer, Parliament St, Kilkenny City

Limerick

Nature's Hand, Crescent Shopping Centre, Dooradoyle
Vons Health Store, Northtown Shopping Centre
Horans Health Store, Newcastlewest

Louth

Only Natural, Stockwell Court, Stockwell St, Drogheda

Offaly

Natural Stuff, O'Connor Square, Tullamore

Mayo

Honeybee Health Food Store, Silverbridge Shopping Centre, Claremorris

Meath

Motherearth, 1 Newmarket St, Kells
Next to Nature, Navan SC, Navan
Hazels Health Store, Trimgate St, Navan

Sligo

Ask your local shop to stock us

Westmeath

Glasson Pharmacy, Glasson
Nuts N Grains, 1 Friarsmill Rd, Mullingar

Wexford

Only Natural, French Church St., Wexford town
Mrs Bees Healthy Options, 3 Clontattin Rd, Gorey
Evolv, 2 Castle Hill, Enniscorthy
The Natural Food Store, North Main St, Wexford

Wicklow

Harvest Fare, Main St, Blessington
The Health Store, The Boulevard, Quinsboro Rd, Bray
The Health Store, Bridgewater SC, Arklow
England

Dorset

Naturalife Wholefoods, 18 Antelope Walk, Dorchester
Naturalife Wholefoods, 3 Church Lane, Sherborne

London

Wholefoods Market, High St Kensington
Mother Earth Cafe & Shop, 101 Newington Green Road, London
Planet Organic, 22 Torrington Pl, London
Planet Organic, 42 Westbourne Grove, London
Planet Organic, 64 Essex Rd, London
Planet Organic, 111-117 Muswell Hill Road, London

Manchester

On The Eighth Day Co-op, 111 Oxford Road, Manchester

Somerset

Naturalife Wholefoods, 7 The George Centre, Crewkerne
Naturalife Wholefoods, 8 The Courtyard, St James Rd, Taunton
Scotland

Real foods, 37 Broughton Street, Edinburgh
Real foods, 8 Brougham Street, Edinburgh
Sweden

Gryningen, 68 Folkungagatan, Stockholm